Written By Fritz Ifert-Miller
Day 7 - Welcome to da Bronx!
Distance: 54.4 mi

|

Ride Time: about 5 hours

|

Elevation Gain: 526.5 ft

|

Avg Heartrate: 144.0 bpm
This morning we set out from my parents' house with New York in our sights. The state line was only 4 miles away, and in short order we had made it to the sign and taken the obligatory picture. We continued west along the Titicus Reservoir then crossed I-684 and the MetroNorth Rail Line.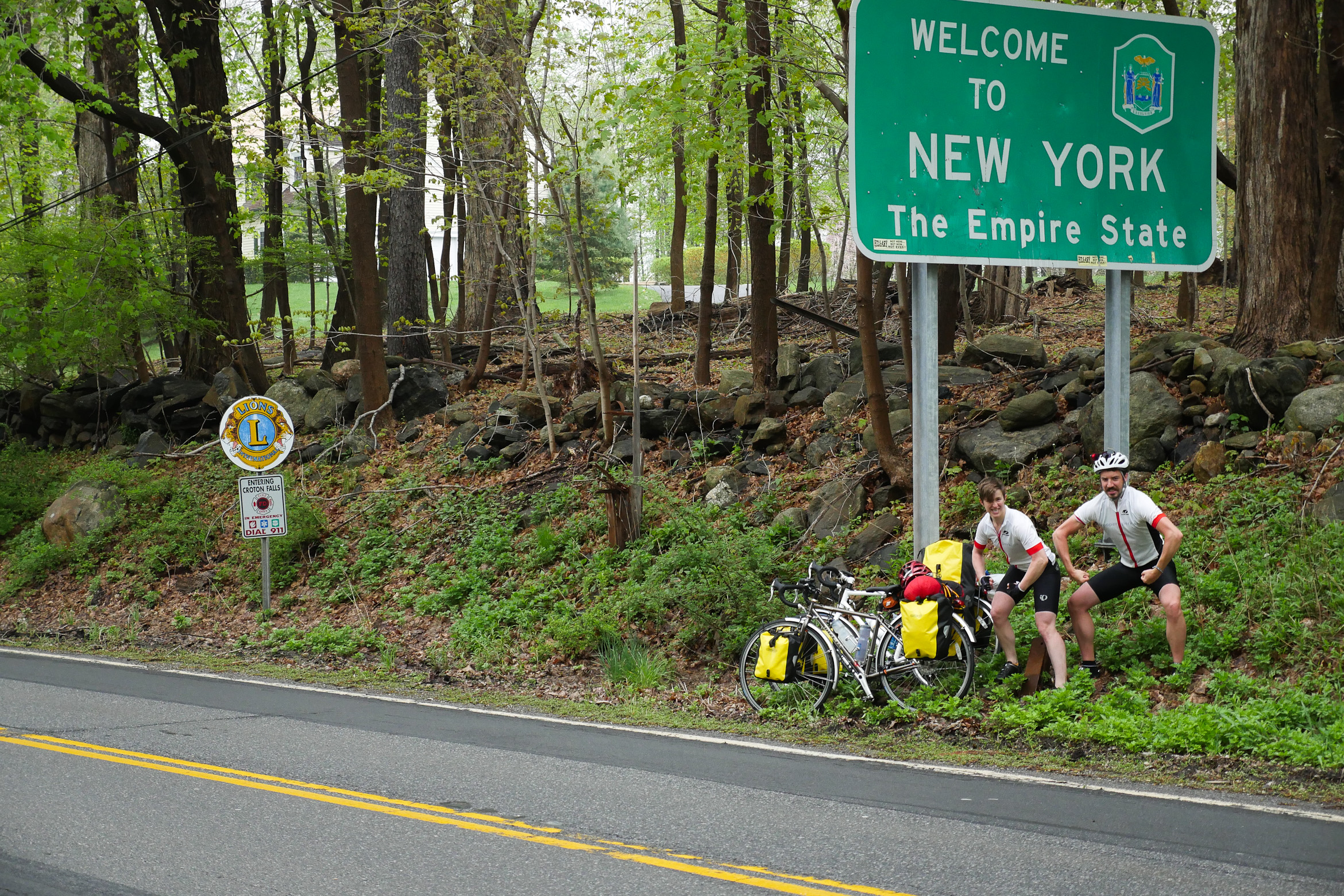 It comes as no surprise that often the path of least resistance when biking follows waterways. They tend to be mostly flat and likewise our route when hugging them is consistent in elevation. We stayed along the Muscoot Reservoir and eventually the New Croton Reservoir which ran along Route 100.
Stopping for a quick coffee and bagel, we were approached by two men who asked us to keep an eye out for an elderly man who had been missing for more than 24 hours. They gave us a description and told us he had been suffering from dementia induced by Parkinson's. We promised to be on the lookout.
**Edit** Unfortunately, this was not a story with a happy ending as his body was found May 16th Missing Somers Man Found
---
A tangent on neurological conditions
For the last 5 years I have had the great privilege of working in a laboratory that specializes in the treatment and research of various Neurological and Psychiatric conditions.
The Berenson-Allen Center , directed by Alvaro Pascual-Leone, has served as an epicenter of non-invasive brain stimulation based research in the United States for more than a decade. In that time, a variety of etiologies have been explored from both a diagnostic and therapeutic standpoint.
One of the research studies I was fortunate enough to assist on attempted to develop non-invasive brain stimulation techniques to ameliorate the tremor and mood symptoms of Parkinson's Disease.
All the study participants whom I met in conjunction with this study were individuals who had lived rich and compelling lives and sought reprieve from a condition they never anticipated having to navigate. Doctors, dentists, actors, amateur pilots, former CEO's, they had vast and varied experience.
What I found remarkable in the five years that I worked in the Center was the kindness and encouragement I received from patients everyday. Individuals who had suffered from pharmacologically resistant depression for 2 decades in some cases would have the energy and consideration to make cookies for us during the holidays, or give us birthday cards.
Our clinic for the non-invasive treatment of depression was where I spent the bulk of my time in the Center. On a daily basis I had patients thank me for the work I did and I always responded in turn:
No, the pleasure is all mine, thank you!
I'm sure sometimes it was perceived as my being facetious, but it was meant in earnest every day.
When they learned of my plans to leave the center and cross the country on a bicycle, I was concerned that the patients would be upset by my departure. To the contrary, they were excited that I was going to take the plunge on such a large adventure (hopefully, it wasn't that they were just eager to be rid of me!).
Hearing of the Somers gentleman was a reminder of the continued necessity for research and improvement of care for individuals suffering from neurodegenerative disorders. I hope that wherever my future employment takes me, I stay involved, even if just volunteering, improving care.
---
At this point, the GPS started to go a little batty and decided to divert us onto Seven Bridges road adding nearly 500 feet of climbing that had not been part of the planned route. We have yet to perfect the art of reconciling our planned route with the Garmin that sometimes becomes creative.
After some biking on roadways with cars, we were able to get onto a bike path that paralleled Route 100 and 9A. Rail trails are proving to be terrific alternatives to sharing the road with cars, and this was no exception.
After 23 miles of easy riding, we were off onto the busy streets of the Bronx where we were due to meet Ramon and Emma--our hosts for the night. Our weather that had held all day began to look less promising as the wind picked up and the rain started. A short spring shower lasted only several minutes and we were quickly shedding the layers we had donned.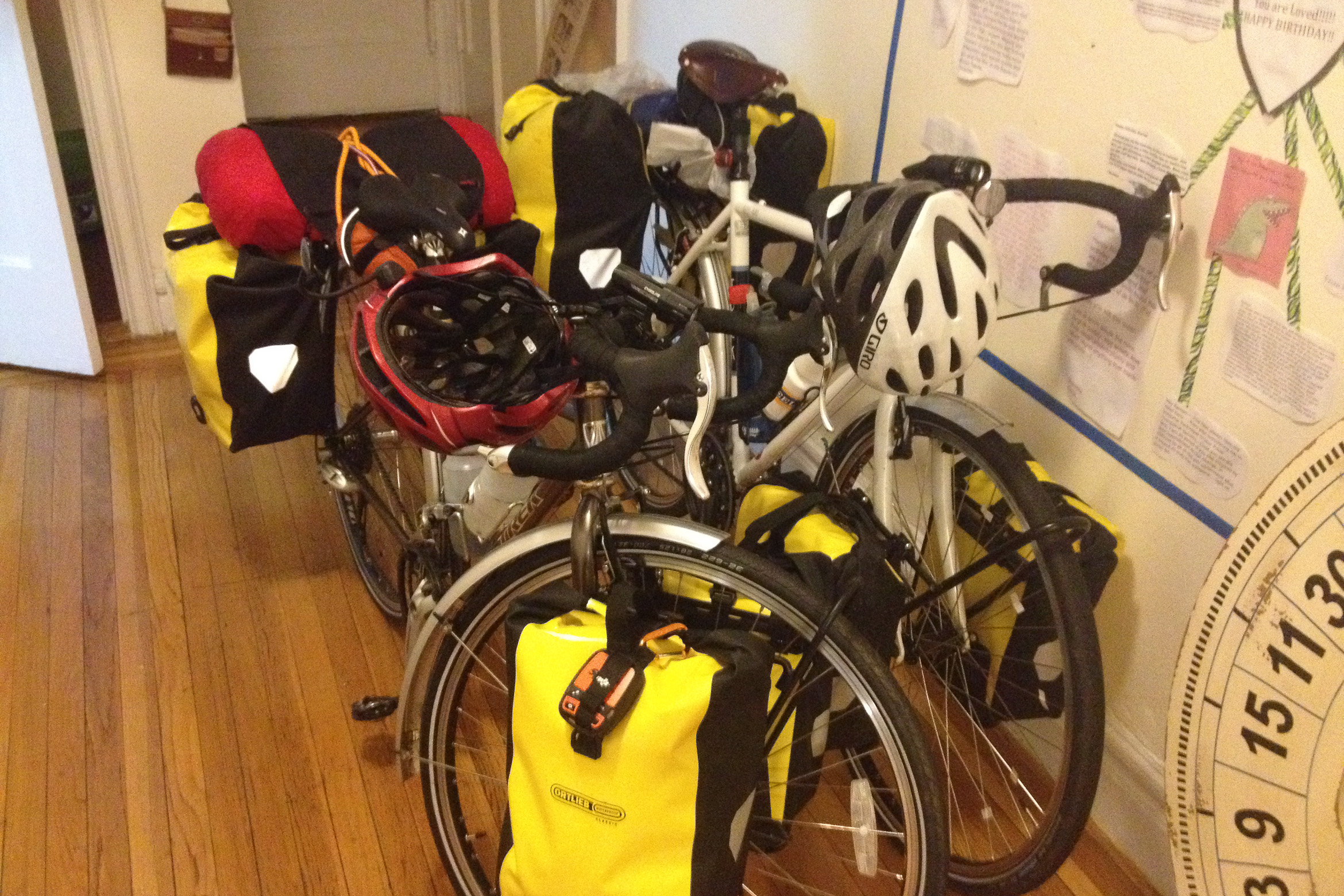 We reached Emma and Ramon without incident and had a quick shower and some conversation before parting ways. Emma was working on her graduate defense and was swamped with her work. Ramon left for a fusion food truck showdown, and Gen and I made our way to the Lower East Side where we were due to meet her childhood friend Beth for dinner.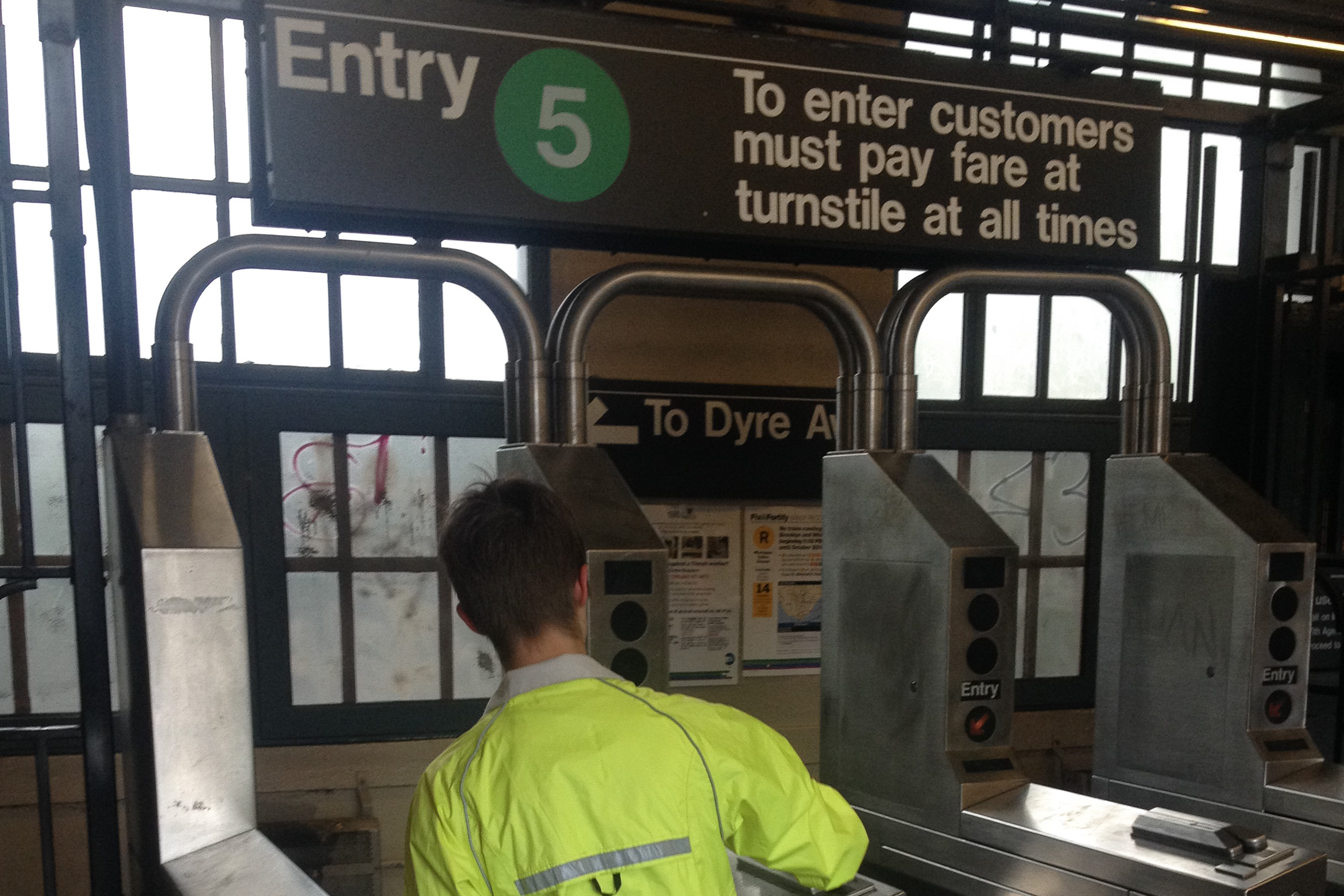 After some Indian food, we met my cousin Lauren for a drink which turned into two and a half hours of sitting and chatting. Before we knew it, 11:30PM had rolled around and we still hadn't even gotten on the train to go back to the Bronx.
Gen and I, both Boston regulars at this point, struggled to navigate the subway and determine which lines still operated late night on the weekends. Finally waiting for the right train, we made the hour and a half long journey back to the Bronx arriving shortly after 1AM.
It's late and I am ready for bed. A nice day in New York which was almost a rest day thanks to our early arrival. We'll head over the George Washington Bridge and into New Jersey tomorrow morning!