Written By Fritz Ifert-Miller
Day 27 - Revisiting the Past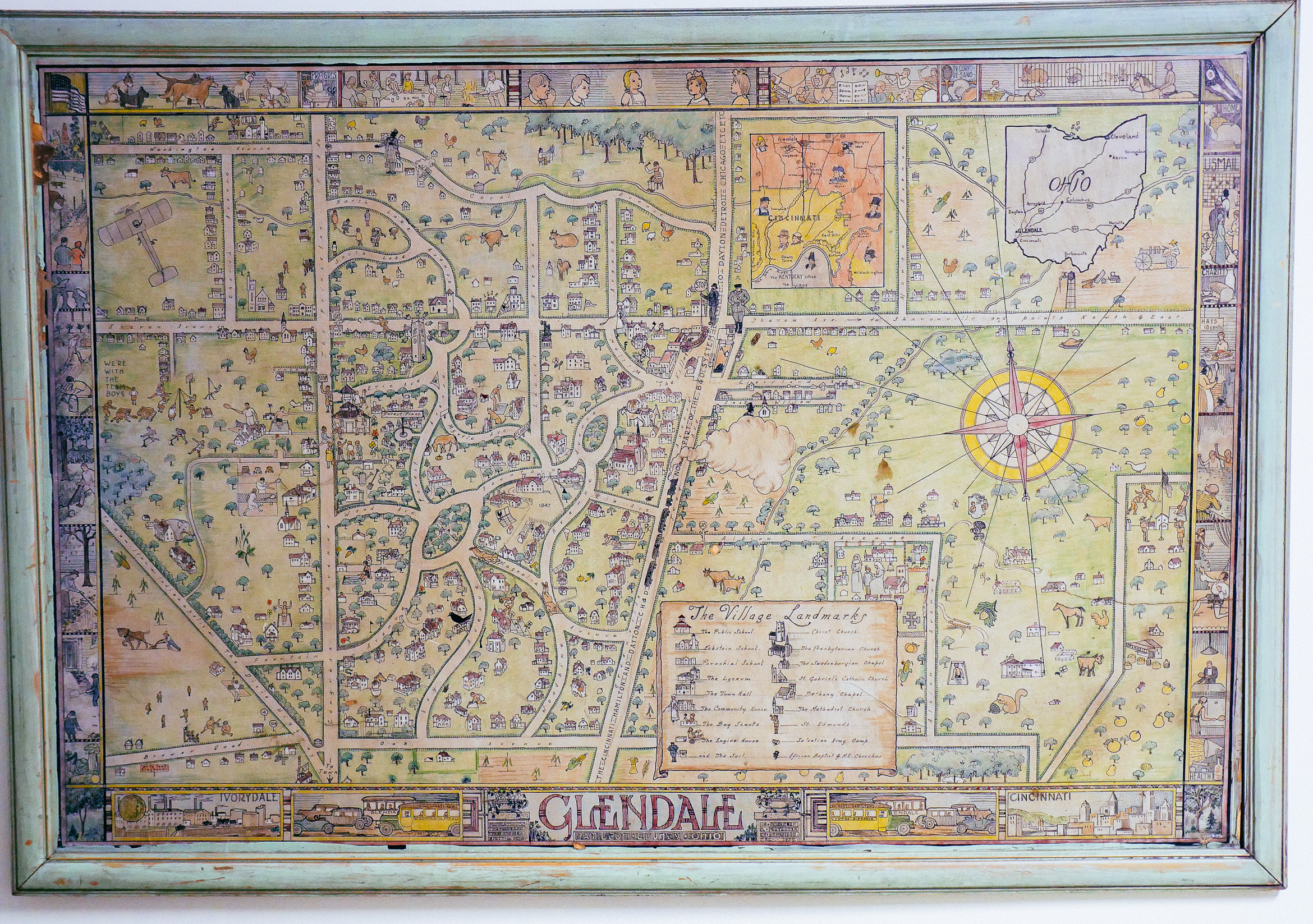 When I was 5 years old, my father left his consulting job in the DC metro area to join GE Engines based out of Evendale, Ohio. Katie was 3 and Karl James was only 1 at this point; John wasn't even on the horizon. We relocated to the Cincinnati suburbs, 13 hours drive from the ocean and 10 from our nearest relatives. When my parents looked at neighborhoods in the area they settled on Glendale for its historic appeal, small friendly community and idyllic scenery.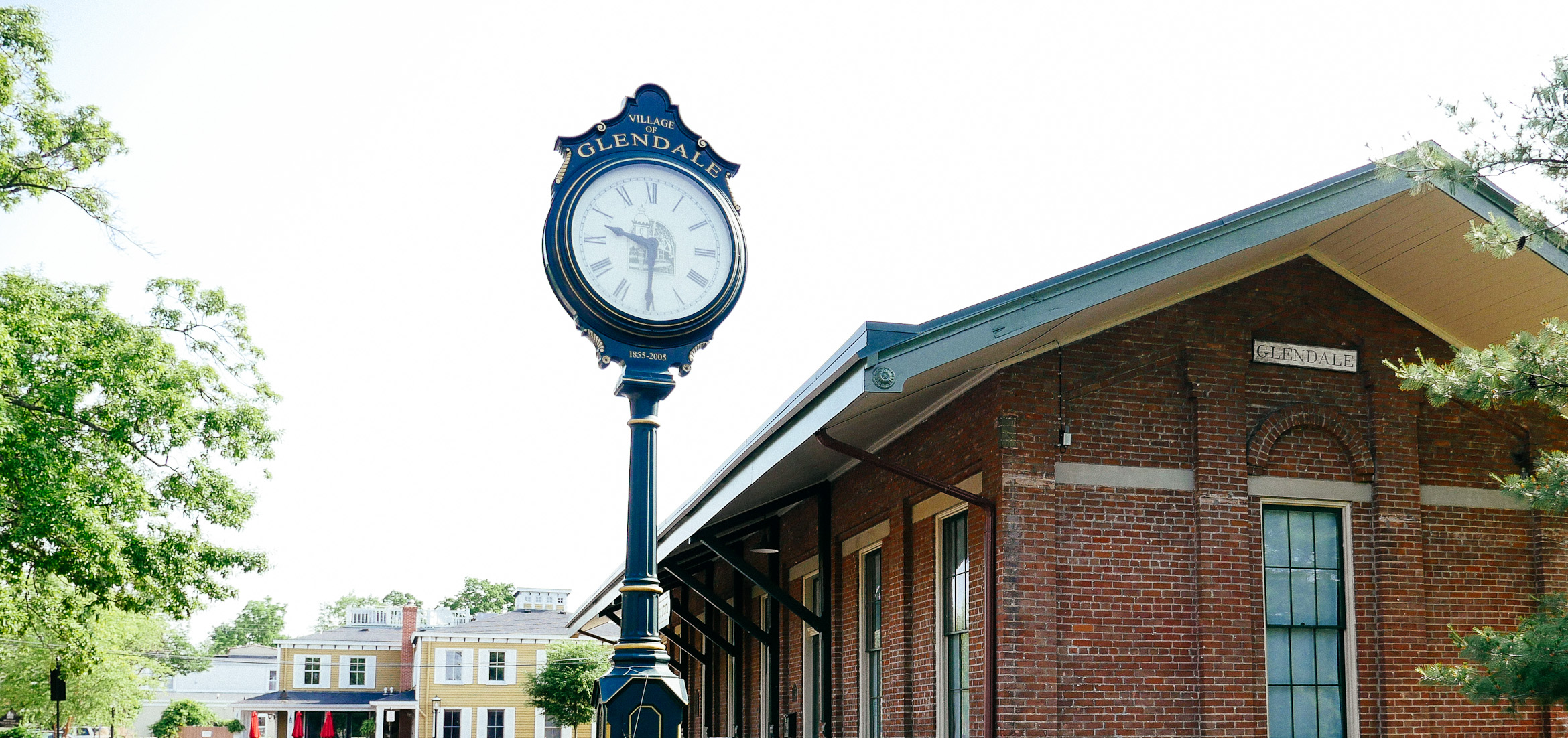 The town was bisected by an active rail line that sounded its horn as it rumbled slowly by. Growing up, my siblings and I would place pennies on the track or, when we were feeling more disruptive and creative, rocks, figurines and anything else crushable.
Street lighting was achieved via century old gas lanterns which illuminated the small roads with a warm amber glow. The town even laid claim to its own breed of melanistic eastern gray squirrel, identifiable by the black sheen of their coats. The squirrels were imported illegally and then proliferated within the small town.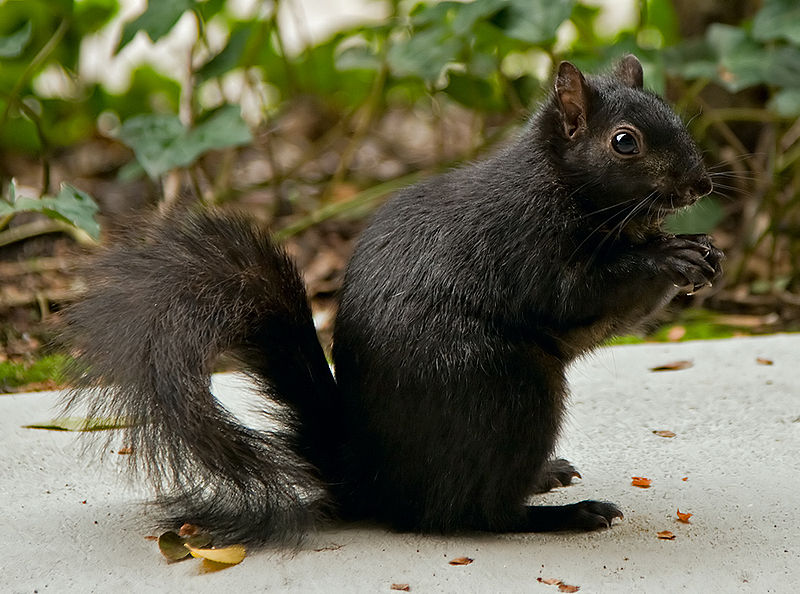 Annual snowfall was accompanied by the town closure of a 1/4 mile section of Magnolia Avenue. This bit of roadway was designated the town sledding hill, and residents would park on either end to leave the stretch open to families so that they might sled uninhibited by motorists.
Yards were kept up to standards that would make botanical gardens proud. Flowers and old growth trees flourished side by side, and lawns were kept mown and tidy. Century old houses lined the streets and echoed architectural styles from long ago.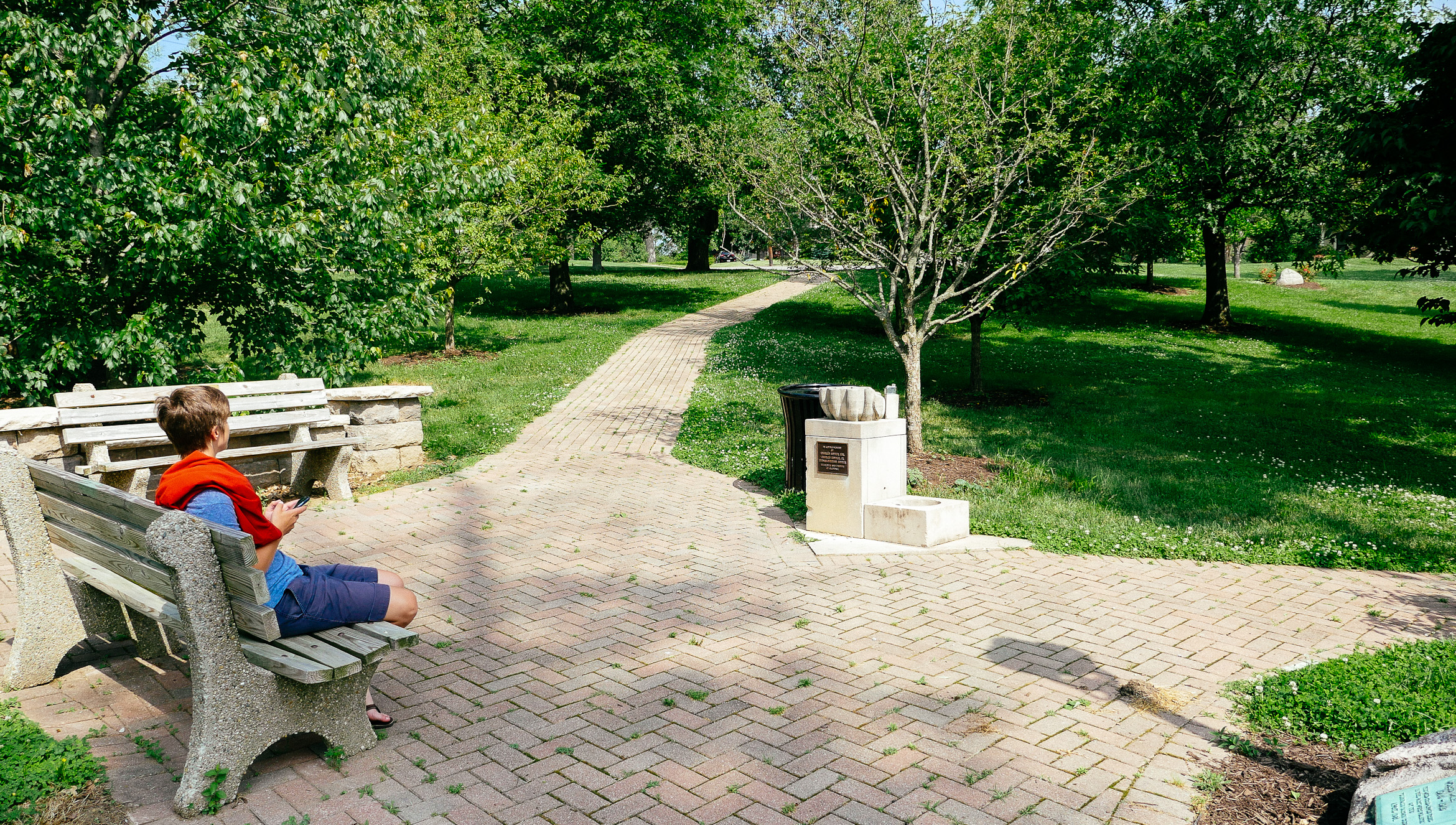 It really was a magical place to grow up, though every child probably feels that way about their hometown. Those misguided saps can take a hike; this place really was something special. It was nice to see it had remained almost exactly the same.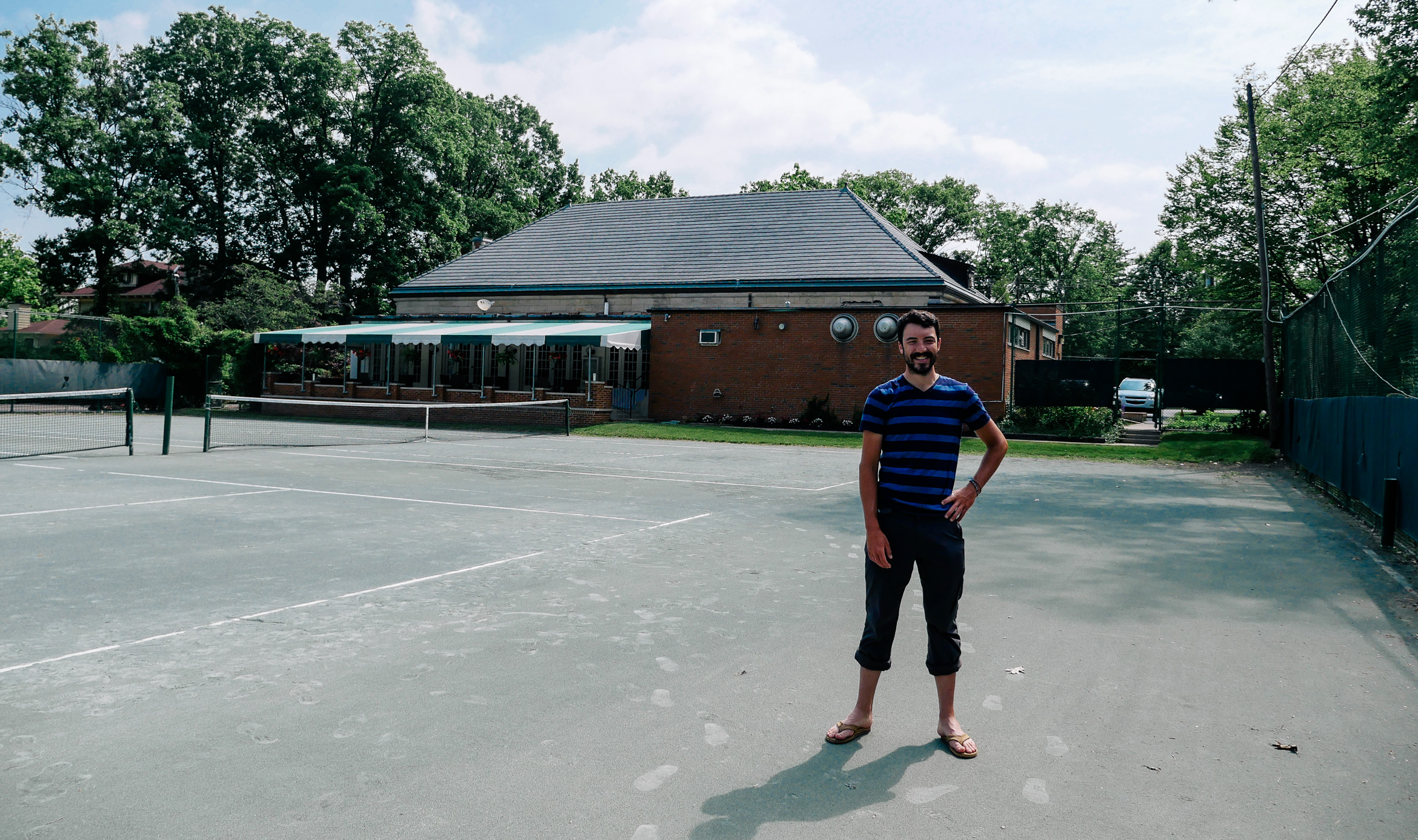 Gen took a walk with me as I went and visited my old Elementary school and toured the Lyceum where I had spent many summer afternoons splashing in the outdoor pool or running around the clay courts failing to improve even marginally at tennis.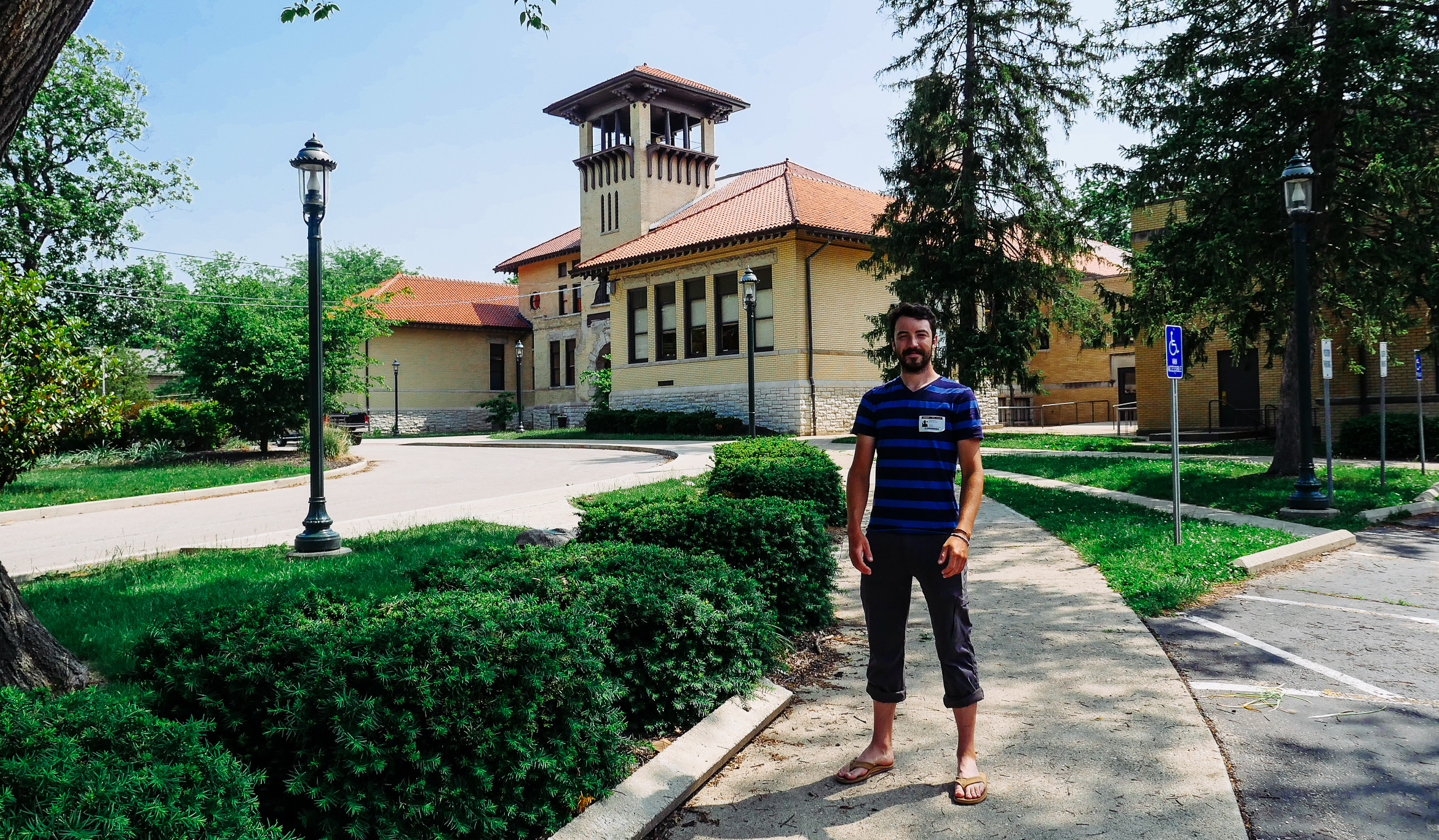 The nurse at the elementary school was kind enough to let me tour the halls and see the classrooms where I set myself on a course of educational self-destruction. It was surreal to be back in a building I hadn't stepped foot in since I was 10 years old. My two foot increase in stature miniaturized the hallways and staircases I remembered so vividly being dwarfed by as a student. It was really a great experience to see the school again and be reminded of the small details I had forgotten, like the auditorium where Science Fair was held or the library where I counted the days to Scholastic Book Fair for the newest Goosebumps release.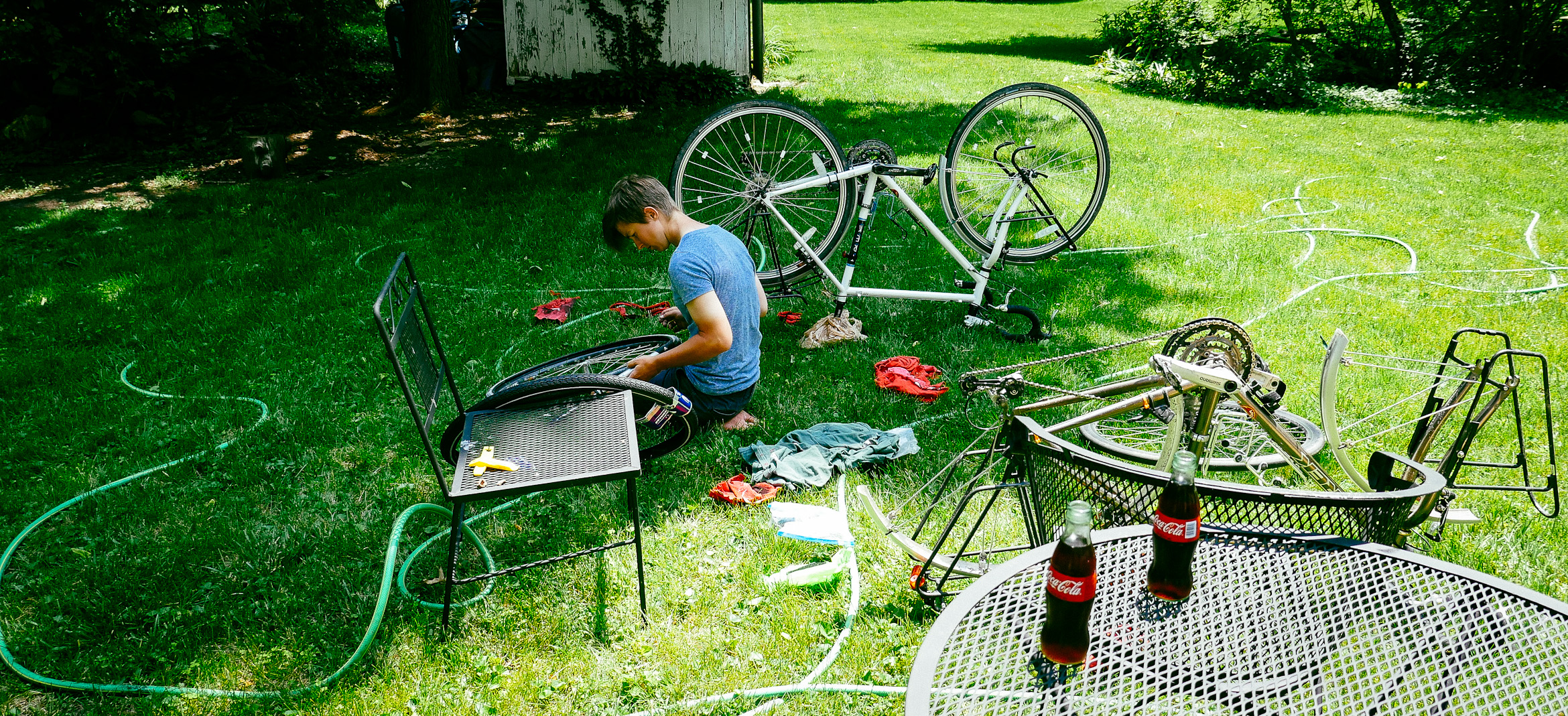 With the school and Lyceum seen, we returned to the Vialls' house to undertake some overdue bicycle maintenance. We cleaned our chains and cassettes and fitted Gen's replacement Schwalbe tire to avoid future punctures. Afterwards, John took us to purchase some new tubes and other bike related items. Still on the search for a handlebar bag that could survive a deluge, I spotted a red Ortlieb at the back of the store. Gen meanwhile began sifting through helmets, doing her best Goldilocks assessment of each in terms of appearance, comfort and price. My own helmet had suffered a crack after having the bike fall on it in the Cranberries, and I was likewise due for a replacement.
Before my departure, the lab I worked in was kind enough to give me a card with a gift-card inside in thanks for the time I had worked there. I had left it in my wallet in hopes that I could use it for something non-consumable that I could keep throughout my trip. The helmet and bag were the perfect items--a neurology lab sponsored brain protector and a bag to keep all my valuables in!
After stocking up on bike supplies, we drove to a nearby Skyline Chili. Skyline Chili is another Cincinnati staple (like Graeter's) and we couldn't leave the state until Gen had been exposed to our midwest equivalent to her Rochester Garbage Plate. She housed two chili cheese dogs in style and we drove back to the Vialls' house to do some more trip planning and preparation.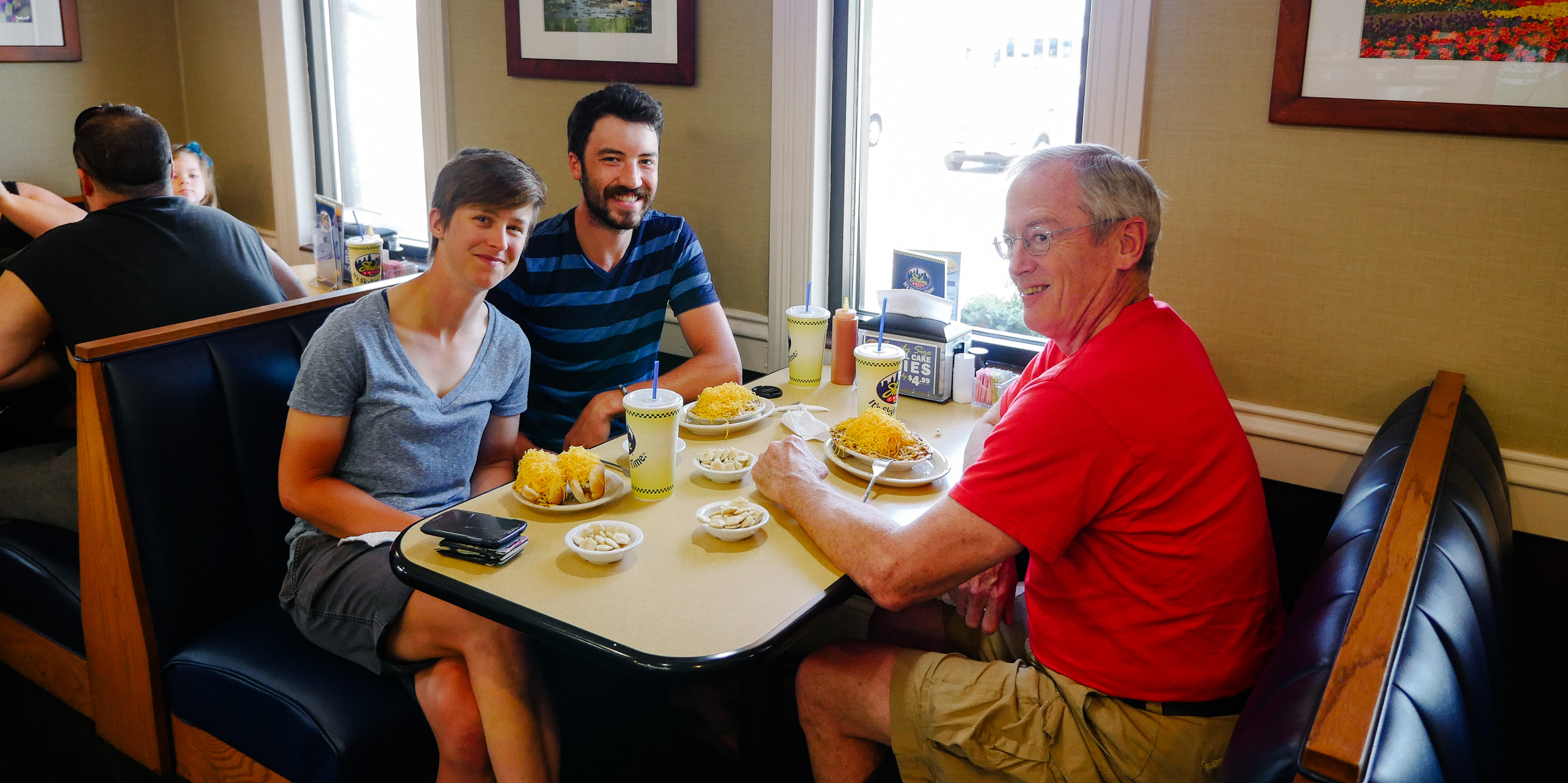 Later in the night the Vialls' two youngest daughters Sarah and Emily arrived from the airport for a weekend visit. Sarah and Emily were the glue that stuck our families together growing up. The same age as Katie and Karl James, they were all fast friends and more or less inseparable during our time in Ohio. I think this was due in part to my mother's reluctance to chauffeur children and the opportunity to get a two-for-one deal. Nevertheless, Katie and Sarah, and Karl James and Emily spent countless hours together and our families remained close as a result.
It was great getting to see the whole clan together and we agreed that a reunion of sorts was certainly in order. For the meantime I served as the sole representative of my family in a group photo. Staying with the Vialls has been invaluable, both in terms of getting to relive some of my childhood and also sponging up John's wisdom from his two cross-country journeys. Tomorrow we will leave Glendale in pursuit of the border with Indiana as we continue our tour across the midwest towards Gen's family in St. Louis.