Written By Fritz Ifert-Miller
Day 11 - Resting with the Reineckers
Today we took a rest day with Gen's family in York. Our high mileage day yesterday had meant a warm shower a warm meal and a warm bed. Today we ate breakfast like civilized people and spent the early part of the day doing a lot of nothing. It was wonderful. We wrote some blog material and lounged about on couches. Maxwell was due to play a baseball game in the afternoon and we jumped at the chance to enjoy some authentic American entertainment. Before the game, Scott had a work related BBQ to attend and we made a quick appearance while also filling up on pulled pork.
We got to the game in time to watch the opposing team warm up on the diamond. The coach drilled balls at the young players, chastising them when they made mistakes. Eventually, he resorted to physical punishment and beset the entire team with push-ups anytime a ball was dropped or an error was made. Gen and I speculated on the strategic merit of fatiguing your players before the game has begun. One child in particular exhibited less than eager compliance when it came time to do push-ups, instead choosing to ineffectually hump the ground belly in the dirt until the other players had stood back up.
Maxwell's team took the field and began their warm-up routine and it became apparent that we were witnessing a real life version of the timeless classic 'The Little Giants'. Gen's uncle Scott and the other coach hit balls to their team and offered encouragement and understanding to players that fumbled the ball.
"It's alright! You'll get it next time!"
"Nice try, Ian!"
They were clearly the spunky heartwarming Little Giants to the other team's sad militaristic Little Cowboys. The umpire took the field and the pitcher began his warm-up. The game was soon underway and it was evident that Maxwell inherited King family genes standing considerably taller than his fellow teammates and crushing the ball each time at bat. When it came time to take the plate as catcher instead, he made key plays to prevent stolen bases and runners from reaching home.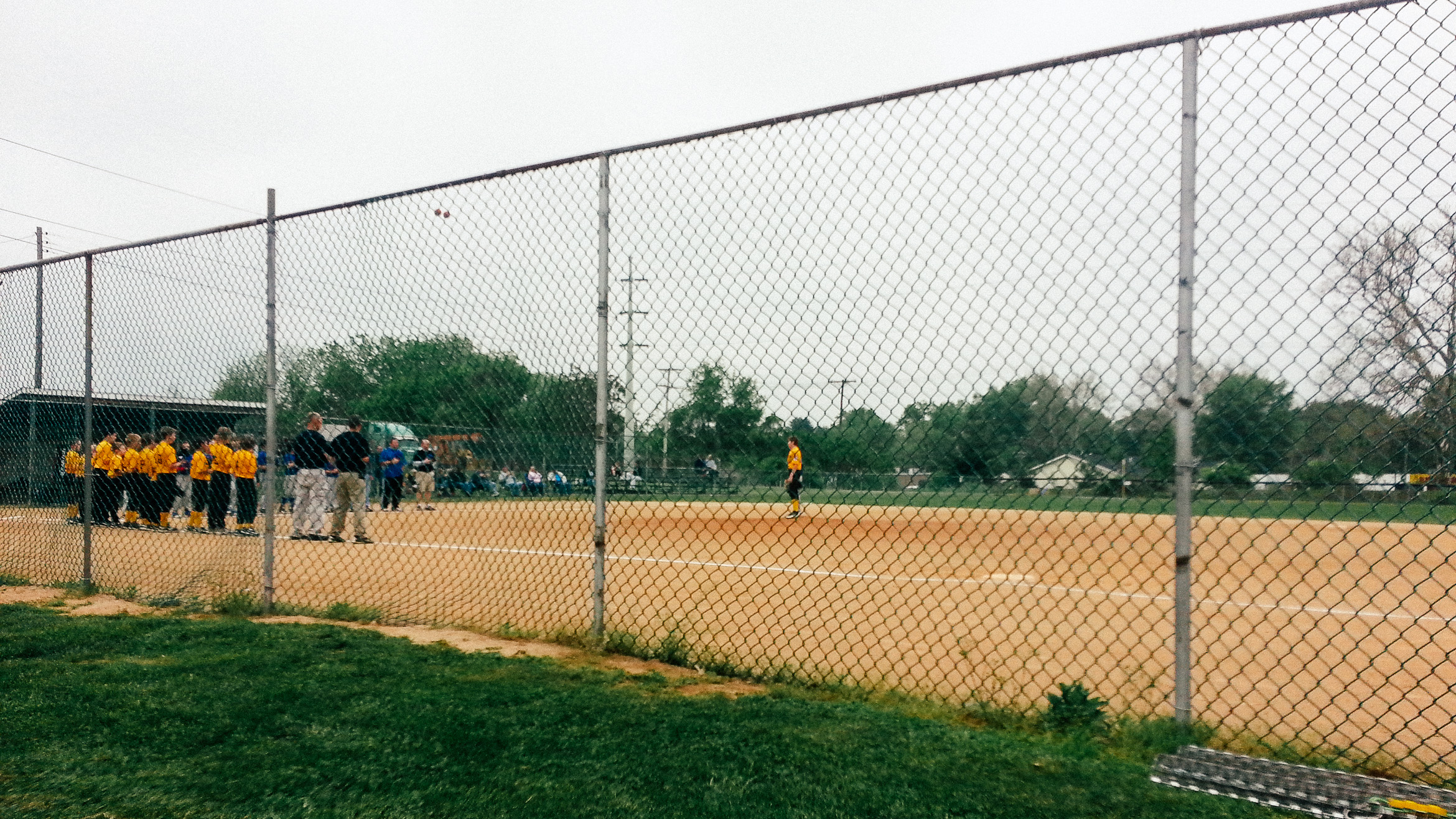 In short order it became apparent that the same pitfalls that had stricken the Little Cowboys in the 1994 blockbuster The Little Giants (now available at home on VHS, Betamax and Laserdisc) were present for the opposing team. Morale did not improve as the game wore on and by the 5th inning the mercy rule was employed as Maxwell's team had run the lead out to 15-5. The Little Giants celebrated and high-fived marching triumphantly from the field. Meanwhile, the losing team was forced to run sprints and other unpleasant drills as punishment for their poor showing. Because, you know, nothing teaches a kid about the true spirit of sporting like shame and punishment.
After the game we went out for celebratory ice cream and then returned home for a second delicious meal cooked by Sarah. While dinner was being prepared Gen dissected her bloated tire and examined it for problems. We inflated the tube to see if some herniation could be observed and resigned ourselves to the likelihood of the tire just being a faulty fluke. We cleaned and lubed our chains for the long day ahead and went in for dinner. Dessert before dinner, always a winner! We filled up our tanks on enchiladas and beer.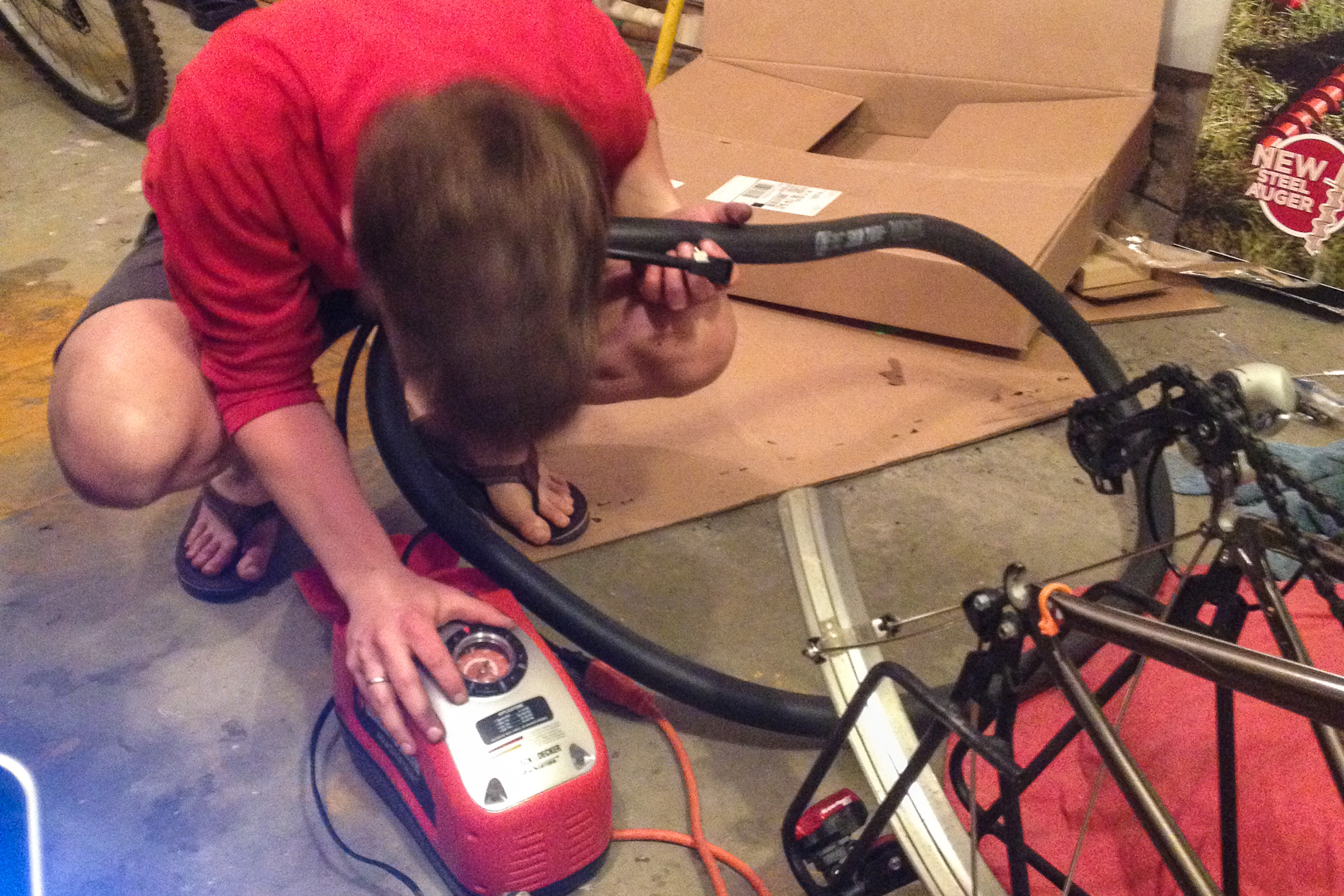 We were about to go to bed because of our early morning tomorrow where we plan to go 100 miles to DC, but I coerced Genevieve into a game of ping pong. This is a recurring competition that has traveled the countryside from Boston, MA to Portland, Oregon and now York, Pennsylvania. She plays at Cooper Perkins (her work) and has regular practice as a result. I have the combined procedural memory of many years but never play these days. The games went 1 and 1 the second going to a long round of deuce. The third also went far into deuce with Gen emerging victorious. She gloated as she is apt to, and I praised her in her conquest, eager for the next opportunity. But for now, ping pong will have to be put on hold as the big day to DC awaits and we need to be well rested to travel so far.